Team Spotlight
Renewal by Andersen of Houston Unites to Help Teammate's Daughter
The fight against cancer isn't just numbers and statistics…it's about real people and their stories.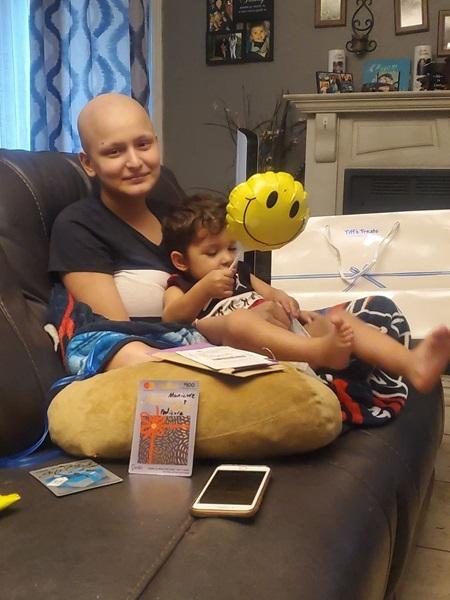 This is Jada. Jada's the daughter of Jose Orosco, a long-tenured installer for Renewal by Andersen of Houston. Jada's uncle Rick also works for Houston as a crew chief.
Jada is battling Ewing's sarcoma, a rare form of cancer, and spent her summer undergoing an aggressive treatment regimen--sometimes attending sessions multiple times a week. But Jada is also a normal 15-year-old girl who wants the chance to do normal kid stuff, and forget about the realities of fighting a deadly disease.
This past summer, Houston Operations Manager Gregg Schleider noticed that Rick and Jose's installation crew seemed...off. Unsure of what was going on, he started a conversation with Rick, trying to figure out what the issue was with the team that normally performed like a well-oiled machine. Eventually, Rick opened up to Gregg about Jada's illness, and disclosed how heartbroken and concerned the family was for her, and apologized for letting it affect his work.
And that's when Jose and Rick's coworkers sprung into action, joining Jada's fight against cancer by organizing an intraoffice fundraiser and raising $600—a total matched by Houston Vice Presidents Bob Birner and Julie Birner.
With the funds, the team organized a father-daughter weekend for Jose and Jada. Gregg called Jose into the office, and surprised him with the Labor Day long weekend off of work—and the two of them set off for a weekend of meals and treats, shopping, and mani-pedis/spa treatments.
Thanks to the team at Renewal by Andersen of Houston who pitched in to help a coworker and his family during a difficult time, Jada was able to enjoy a day of fun as just "a kid," not "a kid with cancer."
That's what being part of the Renewal by Andersen family is all about.
And that's why we stand United Against Cancer. Join us and learn how you can help here.
United Against Cancer
As we go through our October campaign, we're excited to have the support from some of our favorite celebrity design experts across the country.
A special thank you to Anthony Carrino, John Colaneri, Laurie March, and Liz Marie Galvan for standing with us in the fight against cancer!
If you're looking for a way to give back this month, please consider joining us at www.renewalcares.com and help us reach our $1 million goal or visit us on our website to learn more.
❝Dave, our Master Installer, and Andre, his assistant, were very professional in every aspect of our job. They were thorough, clean, and artful in the completion of our substantial job.
In addition to 3 BRs &3 baths worth of windows, we had two picture windows--one of which is the largest window Andersen makes for residences. That window was a very difficult placement that required patience, and careful and highly skilled labor, and the team pulled it off like the pros they were. Thanks to Renewal by Andersen and team Dave and Andre.❞
--Mike F.
Pittsburgh, PA
❝
Last year, Renewal by Andersen replaced the windows on the back of our home. This year, they replaced the windows on the front.
The windows are well worth the price because of their functionality, appearance, and energy efficiency.
The installation crews were prompt, professional, friendly, swift, and tidy during both installations.
Quality product; quality people. Wish I had more windows to replace!❞
--Susanne N.
Durham, NC