United Against Cancer 2023
Imagine a world without cancer: Help us help the ACS
In 2018, the Renewal by Andersen network was galvanized by a cancer diagnosis for one of our most beloved long-term leaders. In a show of support, the network partnered with The American Cancer Society (ACS) for our first Wear Pink; Save Lives campaign--a successful October event that was repeated (and built upon) the following year.
The campaigns were so rewarding and touched so many people, that what initially had begun as a single event had blossomed into a year-round partnership. Since our first kickoff in 2018, the Renewal by Andersen network--our teammates and employees all across the country--have jumped in with both feet to help ACS in their fight to attack cancer from every angle.
There have been car washes and bake sales and crazy sock days. Care packages sent to cancer patients and their families. More than a hundred windows installed at several different Hope Lodge facilities—with more projects coming up. More than 2.5 million dollars raised.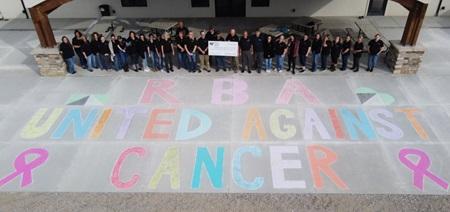 Says Jeanne Junker, Sr Vice President of Affiliate Retail Operations, whose cancer diagnosis in 2018 was the spark for that very first Wear Pink event, "Cancer has touched the lives of too many across the Renewal network. While we have lost some dear friends, I am touched by all the ways we have rallied around our teammates who have fought against cancer, and the ways we have poured our hearts and souls into this annual campaign over the last four years.
"For me personally, my journey through breast cancer would have been VERY different had it not been for new testing and medications that were developed thanks to funding from the American Cancer Society."
Cancer truly touches us all--one in two men and one in three women will be diagnosed with cancer in their lifetimes. A truly staggering statistic, it underscores why the American Cancer Society's work improving the lives of people with cancer and their families through advocacy, research, and patient support is so critical.
That's also why now, more than ever we are proud to be supporters of The American Cancer Society, and are pleased to be "United Against Cancer" once again--and we look forward to seeing how our more than 100 locations across North America come together to support the cause.
This year, we are raising the bar--setting our October goal at $575,000. (Want to contribute? You can help us help the ACS in the fight against cancer here: www.RenewalCares.com) It is a big goal, but when you consider that almost all of us will be somehow touched by a cancer diagnosis in their lifetime, you realize this is not just about supporting the ACS, it is also about pulling together for our friends, our family, our teammates, and ourselves.
"The ACS's fight against cancer is not a single effort," says Troy Barrow, President of Renewal by Andersen. "It's funding research and education campaigns. It's Hope Lodges providing cancer patients getting treatment a home-away-from-home where they can stay for no cost. It's about saving lives--and celebrating lives. The best way to fight cancer is to attack it from every angle and that's what we want to help the American Cancer Society do."
He continues, "We're proud to watch our employees across the country contribute their time, talent, and resources to the causes that mean the most to them. Cancer is so personal to many of the families at Renewal by Andersen…being able to support a cause like this, on a scale like this, is powerful. Making a difference has always been at the heart of our values, and it's a tradition we will carry on for years to come."
Adds Junker, "If this partnership, if these efforts, help even one more person out there know they are not fighting cancer alone, that they have a support system and resources…it means so much. I can say that from experience."
Renewal Cares, Coast to Coast
United Against Cancer: Hope Lodge
One of the many ways Renewal by Andersen has supported the ACS is through work on several Hope Lodge renovation projects. The Hope Lodges provide cancer patients and their caregivers a free place to stay while they are undergoing treatments — which may be far away from where they live.
Having a place that is a "home away from home" while they are undergoing treatment, instead of having to worry about travel or lodging or staying in a safe place, lets patients focus on the most important thing—getting well.
The Hope Lodge projects are intensely meaningful projects not just for the American Cancer Society and for the patients and families, but for the Renewal by Andersen teams who work on them, as well. Says the general manager of the Boston team, "It starts as just a vision...and it ends up as something that's complete, something that's beautiful. And the best part of it all is that you know that you're making a difference in people's lives. To do that... it's just a great feeling."
Cancer patient Lisa Gohra found support and a place for healing at the Boston Hope Lodge. "All of the family, friends, former coworkers, and folks at ACS lighten my days...and keep me going."
The Boston Lodge is a beautiful older building, convenient to treatment centers and public transportation. But it also had windows that were drafty, hard to operate, and struggled to out the street noise.
As a part of their United Against Cancer efforts, Renewal by Andersen donated 126 windows to the facility, all equipped with specialty glass to cut down the sound. See the full story in this video.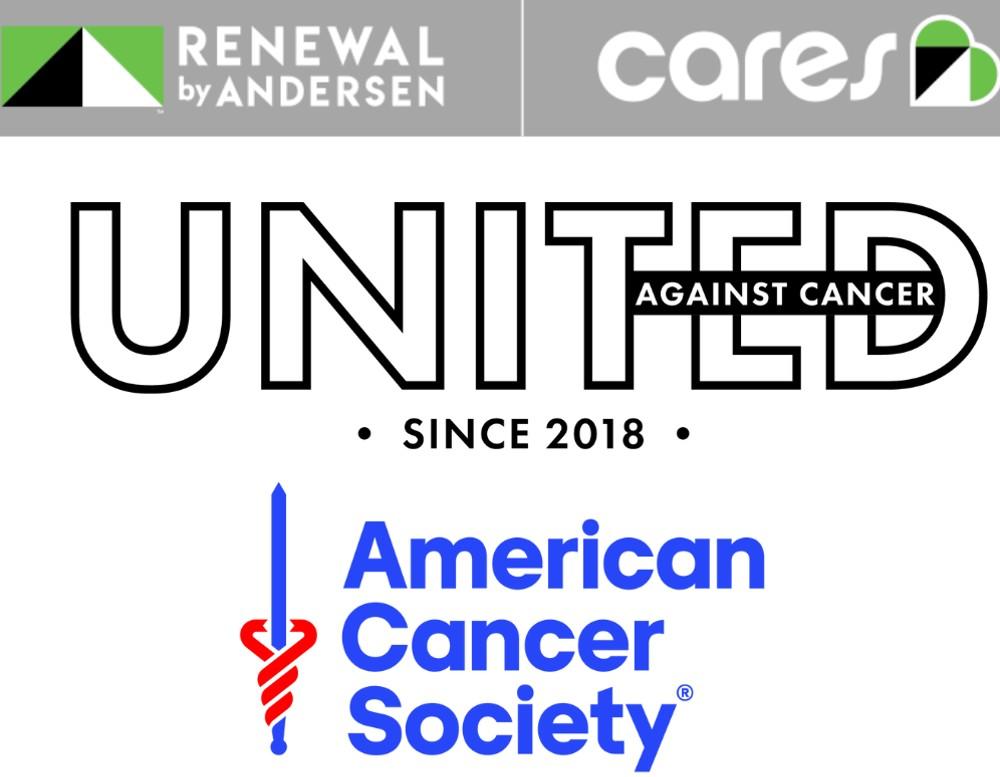 Want to help?
Click donate to be a part of our United Against Cancer campaign and honor a friend or loved one with a donation to the American Cancer Society!