Hear From the Pros: Winter Install
Three professional designers share why they chose cold-weather installation with Renewal by Andersen
As we head into 2023, we are undoubtedly looking back and taking stock of what we got done this past year, and what we tabled for another day. And if you're like a lot of our homeowners who have a few home improvement projects on their lists, you may have put off getting new windows this year, and are now thinking, "I guess I have to wait until spring. And get in line with the million other people who ALSO have to wait until spring."
Because you may be thinking that installing new windows just isn't an option this time of year. But actually, you can make this upgrade during the winter. Just take it from our home improvement and design pros Anthony Carrino, Liz Marie Galvan, and John Colaneri.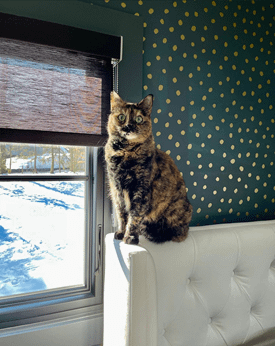 Colaneri, star of HGTV's "Kitchen Cousins" was actually glad that he had his Renewal by Andersen windows and doors installed during the winter in his New Jersey home. He says it allowed him to hit the ground running for his spring projects.
"I immediately saw energy savings with my windows and doors, and last winter was brutally cold! To see savings that fast made it worth it to get the project complete in the winter and having Renewal products saved me money on my heating bill," he says.
The feeling is mutual for Colaneri's cousin Anthony Carrino, who has homes in New Jersey and in the Catskill Mountains of New York.
"I immediately felt the house staying warmer and taking way less effort from the HVAC system to maintain that comfort. The installers always take the time to do it right, which means properly insulating AROUND the windows, as much as installing the window itself, so I never feel any drafts after the install," says Carrino.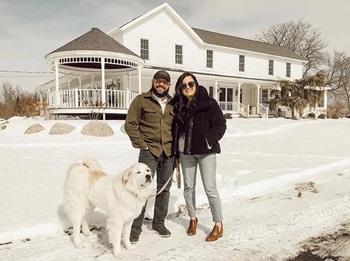 Someone who knows all about the cold is designer Liz Marie Galvan. She lives in Michigan, so having old, drafty windows in her farmhouse was not an option. Her home needed a change. Her Renewal by Andersen windows were installed in the dead of winter, in February. She admits that at first she was hesitant about a winter install, but that feeling quickly turned into delight.
"The prep work and experience from the install team, they had the windows in and out so fast, we never noticed a change in temperature. We were shocked when they said they had all 12 windows already installed," she says. (Ed.'s note: see more of Galvan's whole home project in one of this month's other features, here.)
Galvan brings up a good point. Renewal by Andersen's Certified Master Installers can complete jobs in as little as one day, providing you with beautiful windows and minimal disruptions. Our installers follow a special winter process to help protect your home and heating bill.
Before beginning ANY work on installation day, your crew chief will take time to thoroughly explain our winter installation method, and make sure all of your questions are answered. Here are some important steps we take to make sure your replacement window project is done right: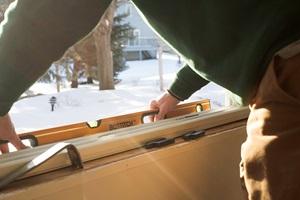 ✔
To
prevent heat loss
, our installers close off the room that's being worked on whenever possible.
✔ Our expert installers work in teams and minimize outdoor exposure to your home—typically, one window is out and the new one is in in five minutes.
✔ We make sure to protect your floors and furnishings against the winter harshness, foot traffic, and construction debris.
✔ Your custom windows are manufactured to 1/16" of your window openings and we add additional insulation around your framework once they are in place to maximize energy efficiency.
If John, Anthony, and Liz haven't convinced you to give a winter install a second thought, then take it from our own cartoon cat Pawline, who gets all kinds of cozy next to some Renewal by Andersen windows with our Enhanced Triple Pane glass. Our Enhanced Triple Pane glass option has been designated as one of the Most Efficient Energy Star certified products in 2022, keeping more warmth in and more cold air out. Cue the coziness!
You don't wait to dig out your extra hats, gloves, and layers until after the cold hits (well, some of us do). So, there's no need to wait on your window project either. Learn more about how Renewal by Andersen Signature Service is committed to giving you the best customer experience possible, and then schedule your free in-home consultation to get started on your home improvement project.
Want to see more of our influencers' projects? Visit their Get Inspired pages... Anthony, Liz Marie, and John!