Team Spotlight
Renewal by Andersen of Central North Carolina turns old windows into new hope.
Did you know there are people choosing between diapers and food for their babies? In fact, one in three families experience diaper need. Despite this disparity, this need is not usually top of mind for individuals and organizations looking to fill a community need… but it was for Renewal by Andersen of Central North Carolina.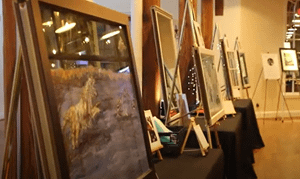 Central North Carolina held their inaugural Windows for a Cause gala this September to rally behind the diaper cause and support the Diaper Bank of North Carolina. "When you believe in something, it's easier, and more fun, and more rewarding to give your time to them," said Jodie McClement, Director of Marketing for the location.
This community clearly believed in the cause. Almost 20 artists (locals, family and friends), stepped up and volunteered to turn old windows into masterpieces for an auction at the gala. The silent auction also included over 50 donated items such as an Apple Watch, an iPad, a handyman, Broadway show tickets, UNC Chapel Hill football tickets, and an original William Mangum painting, all graciously donated by generous friends, family, team members, and community members. Altogether, they raised more than $10,000 for the diaper bank.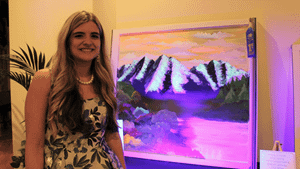 Windows for a Cause may sound familiar. That's because it's not the first of its kind in the network. The first Windows for a Cause gala started in Greater Wisconsin in 2016 and has since spread to multiple Renewal locations that have held similar Windows for a Cause events.
Though this is the first Windows for a Cause event for RbA of Central North Carolina, they hope to continue the tradition, supporting a new charity each year, for many years to come. Says Darryl Hodge, COO for Central North Carolina, "It's always important to give back to the community. However, here at Renewal, we don't think of it as giving back to the community; we think of it as paying it forward for the community."
Watch the video below for a glimpse of how this incredible event came together.
Featured Video: Cozy Cottage
What happens when two of our favorite influencers team up? Find out in this month's featured video.
In this episode of At Home With Laurie, HGTV's "House Counselor" Laurie March visits Instagram star, designer, business owner, and author Liz Marie Galvan and her husband Jose. Go behind the scenes of Liz Marie's restoration project at her White Cottage Farm, pick up some design tips, and more in this exclusive video!