Understanding Glass Options
Whatever the weather, the choice is clear...
Whether it's the location, the architectural style, or the family who lives there, every home is unique.
The same goes for that home's energy bill. At Renewal by Andersen, we'll help you sort through the details of glass heating and cooling performance, visible light transmittance, and ultraviolet (UV) protection to pinpoint the right window glass for you.
With customers across the nation and a glass solution for every climate, our windows take advantage of the newest technologies to help lower energy costs and keep your family comfortable.
At Renewal by Andersen, we take energy efficiency very seriously. After all, Andersen was the first window manufacturer awarded the ENERGY STAR National Window Partner of the Year (ESPOY) in 1999. Since then, Andersen has earned nine Sustained Excellence Awards and been recognized as an ESPOY 14 times.
That's why we offer multiple high-performance glass solutions that make it possible to get replacement windows and patio doors that are ENERGY STAR® certified no matter where you live in the country.
Which glass option is right for you?
Standard Options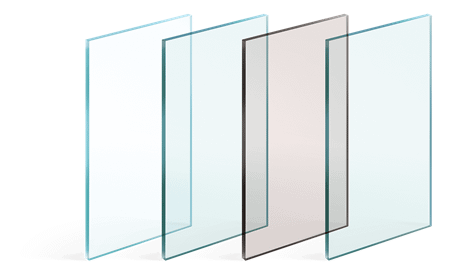 Most people can enjoy optimal energy performance and comfort with one of two insulated glass types.
For climates where both heating and cooling are a concern, Low E4® Glass is ideal. Perfect for seasonal climates where both heating and cooling costs are a concern, our Low-E4 glass helps keeps your home warmer in winter, cooler in summer, and blocks 84% of harmful UV rays.
For warmer climates, where you spend more of the year cooling instead of heating, SmartSun™ Glass delivers the best overall performance. One of our most energy efficient glass options, SmartSun glass meets our highest standards in cool weather performance, yet is exceptional in hot climates where the air conditioner struggles to keep up with the sun streaming in through the windows. Without tarnishing the view, SmartSun glass blocks 95% of harsh UV rays that not only heat up the room but can damage drapes, artwork and furniture.
While these two glass options are excellent for most situations, we also two different options for our friends in more extreme climates. For hot, dry climates with no shade and little cloud cover, our Low E4® Sun Glass helps reduce cooling costs by blocking more of the heat from the sun by utilizing a subtle tint. If you live in a cold climate, there's a Heat Lock™ coating option that can be added to our SmartSun™ Glass. With this glass offering, you get all of the benefits of our Low-E4® SmartSun™ glass plus an energy-saving glass coating that reflects escaping heat back into the room, helping make your living space feel warmer and more comfortable.
Enhanced Triple Pane
Enhanced Triple Pane Glass is a great choice for colder climates where more months of the year are spent heating the home. With Enhanced Triple Pane Glass, more heat is retained inside your home, while more cold air is kept out. For those in hot, sunny climates, Enhanced Triple Pane with SmartSun™ Glass is an excellent energy-efficient glass option that doesn't change your view.
(High-Performance Enhanced Triple Pane Glass uses Low-E4 glass; Enhanced Triple Pane with SmartSun uses Low-E4 SmartSun glass.)