8 Easy New Year's Resolutions for Homeowners in 2022
Check out our top tactics, big and small, to improve your home and the way you live in it this year.
It's that time of the year again! A new year and resolutions and promises abound. Promises about how we will eat better, or go on a diet, or watch fewer Tik Toks (although we'd say to keep following OUR channel, of course) are all de rigueur, but what about making some resolutions for our home, instead? (I, for one, would rather commit to a few household projects than cutting out deep dish pizza or not popping on the internet to play Wordle every day).
And given the amount of time we have been spending lately in our own homes, staring at every crack in the wall or door that needs repainting or clothing we never wear...we think it seems like a pretty solid area to focus our New Year's goals. So here are eight of our top "Homeowner Resolutions" to try for 2022. You can help make your neighborhood brighter, your step(pier) peppier, your home healthier, your pocketbook happier, and your corner of the world a little bit greener with these easy tips…and best of all? No dieting involved!
Safety first
Carbon monoxide (CO) poisonings are preventable--and yet it is one of the most common causes of poisonings in the home and results in more than 400 accidental deaths and 50,000 emergency room visits every year.
If you do not have CO detectors, please install them on every floor of your home, at a minimum. And if you do have them, test them regularly. Check (or change) the batteries in your carbon monoxide detectors every six months.
At the same time you check your CO detectors, check your smoke detectors (in many newer homes, they are often combined into a single unit, and interconnected throughout the house).
According to statistics from the National Fire Prevention Association (NFPA), in 2017 U.S. fire departments responded to 357,000 home structure fires. These fires caused 2,630 fire deaths and 10,600 fire injuries. On average, seven people died in a fire in a home per day during 2012 to 2016. In fact, the majority of U.S. fire deaths (four out of five) occur at home each year, and the fire death rate (per 1000 home fires reported to the fire department) was 10 percent higher in 2016 than in 1980.
In the event of fire, you may have as little as two minutes to escape safely, states the NFPA. Because smoke detectors can sense smoke long before we can, they are essential to alerting us to danger. They should be placed in every bedroom, outside of the sleeping areas (like a hallway), and on each level (including the basement). Smoke alarms should not be placed in your kitchen or bathroom (where they could be erroneously triggered).
For more information on understanding the alert systems in detectors, learning which type of alarms are right for your home, and additional tips on installing, maintaining, or replacing your CO and smoke detectors, check our most recent Fire Prevention Week inforgraphic and article.
Closely related to fire and CO safety is window safety (and obviously it is something near and dear to our hearts). Early April marks National Window Safety Week. Along with the National Safety Council (NSC), Andersen and Renewal by Andersen are also dedicated to help inform people about window safety and fall prevention.
While windows are crucial as a means of escape in case of fire, they are also one of the top five hidden hazards in the home. To offset those dangers, the NSC and RbA both offer a number of useful tips on making a window escape plan, preventing falls, and other information. You can check out the NSC information here. To learn more about window safety, to download our kids' activity book, and to hear from Renewal by Andersen band ambassador and television personality Breegan Jane on why window safety is crucial in her own home, visit our LookOut For Kids® program page.
Want to see more easy fixes for household hazards? Check out our article on essential home safety. Interested in other things to add to your routine of regular home-safety checks. Lists like this one from Redfin can help you plan.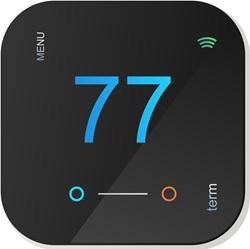 Enhance your energy efficiency
With climate-change concerns rising, homeowners should see what they can do to become more energy efficient in the coming year. In 2022, we're challenging folks across the country to become more energy conscious—it's good for the environment AND your utility bills. And it doesn't have to be big changes.
Consider switching to energy efficient LED light bulbs--they are available for virtually any use case, and cost a fraction of traditional incandescents to run.
Get a good seal. A home energy audit that reviews your home's caulking, weather stripping, and even your attic insulation, will help you target old, damaged, or diminished materials for replacement, which can help reduce drafts and keep your space cozy.
Make sure your fireplace is properly outfitted with dampers, doors, and fireplace inserts to reduce heat loss. If you have a wood-burning fireplace, call a professional to have it inspected and cleaned in early fall before burning season--that's not just an energy tip, it's a vital piece of home safety.
Upgrade certain features of your home such as your thermostat, large appliances, and windows to energy efficient products. Try using one of the new "smart" thermostats--you'd be surprised how intuitive and easy to use they are, and what a change they can make. (And many you can easily install yourself in minutes) And we'd be remiss if we didn't mention that replacing old windows with ENERGY STAR certified windows has been shown to lower household energy bills by an average of 12% nationwide!
Simple changes to your daily routine can make a difference, too! Turn the lights off when you leave the room, take shorter showers, and turn off the water while you brush your teeth. Unplug the "energy vampires" in your home when they aren't in use: plugged in electrical devices like TVs, stereos, microwaves, and other small appliances draw electricity even when they aren't actively running. Make it easy by using a power strip for electronic devices and flipping one switch to power them all down.
Every day can be Earth Day
Energy efficient appliances and good energy habits are just one piece of an environmentally friendly puzzle. There are other ways to be mindful of how we consume, use, and reuse--and simple changes we can make to help improve the overall health of our home, our community, and even ourselves. And we mean simple! You'd be amazed at the big impact a few small changes can make.
For example, plot your plastic use. Collect all of your plastic trash in one place to see how much waste you produce in a week. How you can reduce your waste production next week? Even small things help: use reusable shopping bags at the grocery store; ditch paper cups and plastic bags in favor of reuseable glass containers.
Another "tiny tactic" is to limit water use. While brushing your teeth or washing dishes turn off the H2O when not needed. Cut shower by creating a two-to-three song playlist before hopping in; try to finish up by the end of the playlist. (Bonus: singing along with your favorite tunes is a great morning mood booster!)
"Bee" friendly! Pollinators help keep us (and other animals) fed. Without them, we would run out of food quickly, as they help ensure the persistence of our crop yields and healthy sustainable ecosystems.
When you are thinking about your lawn and garden this year, resolve to add in some native plants, consider chemical-free pest control options (such as insecticidal soaps and essential oils and "beneficial insects"), and perhaps even try your hand at making a pollinator garden. (Want some ideas on plants to try? Check out our infographic in our Honey Month feature.)
By stopping your use of pesticides and planting native plants, you can help save the bees--AND boost your curb appeal.
Want more tips on eco-friendly living? Click here.
Add some oomph to your outdoors
Whether you're planning to put your home on the market or you're just looking to add value, enhancing your home's curb appeal is a great place to start for homeowners in the New Year. For most, the exterior of a home is an afterthought when it comes to upgrades, when actually, some of the most cost-effective and easiest upgrades a homeowner can make happens on the outside.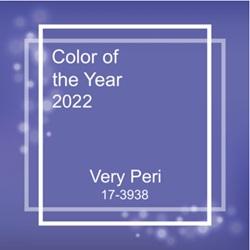 Painting your front door is an instant pick-me-up. For inspiration, check out our feature on front door colors and what they say to the world. Or...go bold and try this year's Pantone color of the year, Very Peri. As Pantone describes it: "Displaying a carefree confidence and a daring curiosity that animates our creative spirit, inquisitive and intriguing PANTONE 17-3938 Very Peri helps us to embrace this altered landscape of possibilities, opening us up to a new vision as we rewrite our lives."
Not quite ready for that much "carefree confidence and daring curiosity", but still want a pop of color? Patio pots and planters are a great way to add color in a more transient way.
Other ways to put some bling on your entryway?
Get creative with your house number. Whether you display it on the door or somewhere else, Houzz has you covered with these house numbers for every style.
Update the door hardware. Replacing your small shabby door handle with a large, bold and sturdy handle and adding a beautiful door knocker can make a world of difference!
Make the most of the space on your front door. Try swapping out colorful wreaths each season, using a stylish door mat, or placing large vases with beautiful greenery on each side of the door for a quick makeover!
Here are seven more ideas to get you started on your home's exterior face lift.
Clean up your act
Admittedly, most of us aren't gaga over housecleaning...so the idea of a resolution to dust, wash, scrub, sweep, and spitshine everything probably is harder to stick with than...well, most everything. So why not commit to something more manageable? Housecleaning doesn't have to mean major projects. Sometimes you just want a chore you can tackle in an afternoon—or even quicker...say, during the commercial breaks.
This year, resolve to tackle a couple of 10-minute projects every week. You'll be surprised at what a difference it makes. De-mineralizing your showerhead, scrub your refrigerator door, vacuum out your light fixtures... there are tons of small wins that can give a big feeling of accomplishment.
Want some inspiration? Check out our Spring Cleaning Extravaganza article...From the best-ever window cleaning solutions from HGTV and DIY network personality Laurie March (and if you think WE are excited about cleaning…wait 'til you hear from her!), to our five fast cleaning hacks (because like we said, clean doesn't need to be complex), it's all in there.
Play more; move more!
Okay...go with us. This next one isn't really tied to your home. It's for YOU (and since you LIVE in your home...it kind of counts, right?).
Forget the yearly (empty) promise to go to the gym or to exercise more. Why not treat your body and your soul by simply resolving to play more. No one said being active means you have to be a gym rat…and no one ever said you have to act your age all the time. We grownups can, and should, play. In fact, there are studies that show the many benefits of playing for adults, which include increased creativity, productivity, and feelings of well-being.
Join a sports team or rec league (pickleball, anyone?). Try a new hobby like tennis lessons, ice skating, or horseback riding. Walk a neighbor's dog. Take a nighttime hike to look at the stars. Run through the sprinklers. Resolve to make a date night every week—and go somewhere active…TopGolf, Lasertag, paintball, even bowling.
Donate what you don't use
"Kondo Method" or not...on the list of popular resolutions, "decluttering" is right up there. If you're thanking your belongings and sending them on, consider donating your gently used items to a local charity. You free up space, and the organization provides for those in need or is able to re-sell items and earn much-needed cash.
Not sure where to take it? Here are a few places looking for donations:
Goodwill
: Clothing, electronics, appliances, and furniture
Habitat ReStore
: small and large donations of new or gently used furniture, appliances, housewares, and building materials
How to decide if you should keep it or send it on to a new home? A good rule of thumb—if you haven't used it in the past year, you're not going to miss it.
You could also consider repurposing items--give new life to an old pair of jeans by turning them into a handbag; upcycle an old wheelbarrow or bicycle into a cute planter; or take an old folding chair and make a cute chalkboard display...get crafty!
Go low (maintenance)
When we're ticking off common resolutions, reducing stress is right up there with losing weight and decluttering. Help your home "destress" with low-maintenance materials and products that are designed to be durable, resilient, and long-lasting.
Some popular lower-maintenance products include:
•
LED bulbs are long-lasting, cool to the touch, and much more durable than traditional incandescents. ENERGY STAR Qualified LED Lighting uses at least 75% less energy than incandescent lighting, saving on operating expenses. They also lasts 35 to 50 times longer than incandescent lighting and about 2 to 5 times longer than fluorescent lighting. That means no bulb-replacements, no ladders, no ongoing disposal program.
•
Quartz countertops are incredibly tough, stain-resistant, and impervious to moisture. Engineered quartz comes in hundreds of colors and grains and is also very resistant to scratches, cuts, and high heat. Plus, they do not need the regular sealing of granite.
•
Windows made with Andersen's exclusive Fibrex® composite material combine the strength and stability of wood with the low-maintenance features of vinyl. They're warranted not to flake, rust, blister, peel, crack, pit, or corrode, and they do not need painting or staining. Plus, our windows stand the test of time and are as easy to operate after 20 years as the day they were installed.
*
BONUS TIP! Take 10 for yourself!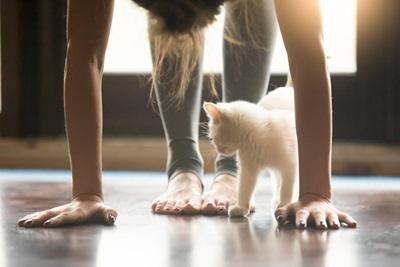 When it somes right down to it, we can't tackle All The Things, all the time. Sometimes we need to start small.
We all have big goals after New Year's. But sometimes, real change can come in tiny ways. While committing to rising before dawn or promising yourself you'll get up an hour earlier every day can be losing propositions, simplly setting the alarm for a few minutes earlier is easy--and chances are you won't even notice the time. And you would be surprised--you can do a lot with 10 extra minutes!
Whether your resolution is to be more organized, get more exercise, pamper yourself, learn a new hobby, get more exercise... a seemingly small extra 10 minutes a day can make a big difference.
Use that 10 minutes to add stretching or a set of planks to your workout. Spend 10 minutes every day doing one small household chore—tackle the junk drawer, one compartment at a time, purge your old magazines, etc. Or, take 10 minutes to do something mindful entirely for yourself—meditate, read a chapter of a book, play with your cat or dog.
*See limited warranty for details. Based on testing of 10 double-hung units per ASTM E2068 20 years after installation.