Eco-Friendly Decluttering
Go a little bit greener this spring and declutter like a pro with these tips!
Spring cleaning may be on your mind, but we have an alternate suggestion for you—one that ties right into our Earth Day theme… Spring Decluttering. Decluttering has many benefits—one of which is at the end, you'll have less stuff. And that means less stuff to clean, or to clean around or find places for.
This month, we're highlighting not just the decluttering process…but also the "Now what do I do with all the STUFF I'm getting rid of?" question. Which, honestly, is probably the biggest barrier for a lot of folks—they are fine with the idea of purging their closets and dressers and storage spaces, but how to get rid of it in an environmentally and socially responsible way can be a bit overwhelming.
We're here to help! Follow along as we celebrate Earth Day by sharing five ways to dispose of your decluttering efforts like a boss!
Why Declutter?
Reducing clutter can have real impacts on your emotional, physical, social, and financial wellbeing by:
✔ Helping you identify what you value in life
✔ Reducing daily stress
✔ Helping you save (and make!) money
✔ Freeing up your time
(Bonus: decluttering doesn't involve scrubbing showers or running the self-clean option on your oven. It has a much lower yuck factor!)
Five Ways to Get Rid of Clutter
One unfortunate byproduct of decluttering is the piles upon piles of junk left to discard. It behooves you to start thinking about what you want to do with the items you declutter before you even start decluttering. Choosing a mindset of reuse vs. a discard-mindset will be a more environmentally friendly approach to decluttering
There are five basic ways to get rid of items:
Gather five large bins or cardboard boxes and label each bin for its corresponding decluttering category: sell, donate, recycle, repurpose, and trash. Trashing should be the final option and only used if the other methods of discarding are not applicable.
1) SELLING
Selling unwanted items is a great way to make a little money and avoid the "wasting money guilt," while providing someone else with something they may treasure. It is a win-win for everyone.
Here are some selling options: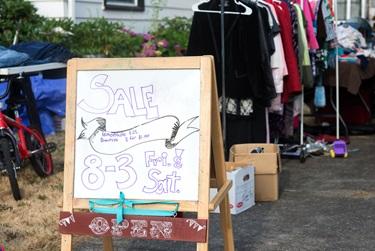 2) DONATE
Donating can be a great option for items that cannot be sold or if you feel you don't have the time to spend selling. You can feel good that you are helping reduce waste as well as providing much-needed resources to people who wouldn't otherwise have access to them.
3) REPURPOSING
Maybe you don't love an item right now, but you have some attachment to it, and you don't want to let it go. Consider brainstorming ways to repurpose or upcycle items so that you might love them again! Here are some fun upcycling ideas:
If you need some inspiration for ideas on ways to repurpose and upcycle household items, a great place to look is Pinterest.
You can also find tips on upcycling in our Earth Day feature this month!
4) RECYCLING
From clothing to phones and everything in between, most items can be recycled. Here are some resources that allow you to give your junk a second chance at life.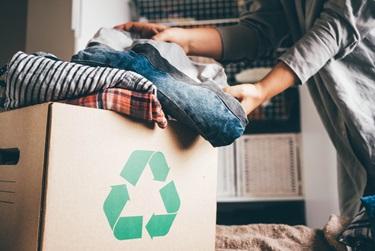 5) TOSS IT
This is it; the final option for items that have no place for recycling, donation, repurposing, or selling. If you have no options left, as a last resort you can throw away items that you no longer want. After all, you shouldn't allow your house to become a trash can.