Helpful Hints for Hardwood Floors
A few tips for keeping your floors shining regardless of the season
Beautiful hardwood floors can be a coveted asset in a home—they are durable and sturdy, and are great for setting the aesthetic tone in any room. They do, however, need regular maintenance in order to keep looking magnificent for the days, weeks, months, and years after installation.
Read on for some popular tips on caring for your hardwood floors.
Be mindful of sunlight
Sunlight streaming in through the window is a great way to naturally light a home, but over a long enough period of exposure, it can also fade the color from your hardwood floor. Overexposure to sunlight can result in sections of your floor having a bleached look that is typically only fixed by stripping and re-staining. Save yourself the hassle by identifying spots where sunlight may regularly come in through a window and covering them, or by using sheers or blinds on your windows.
You could also consider energy-efficient replacement windows. Our High-Performance™ Low-E4® SmartSun™ glass is the most energy-efficient glass option we have ever offered. It's 70% more energy efficient in summer and 49% more energy efficient in winter as compared to ordinary dual pane glass.1 Without tarnishing the view, Low-E4® SmartSun™ glass blocks 95% of harsh UV rays that not only heat up the room, but can damage drapes, artwork, flooring, and furniture. This glass option is unique in that it has the thermal control similar to tinted glass, but with the visible light transmittance of clear glass. What's more, our Low-E4® SmartSun™ glass cuts down on noise pollution by reducing sound penetration into your home.
Protect high-traffic/high-impact areas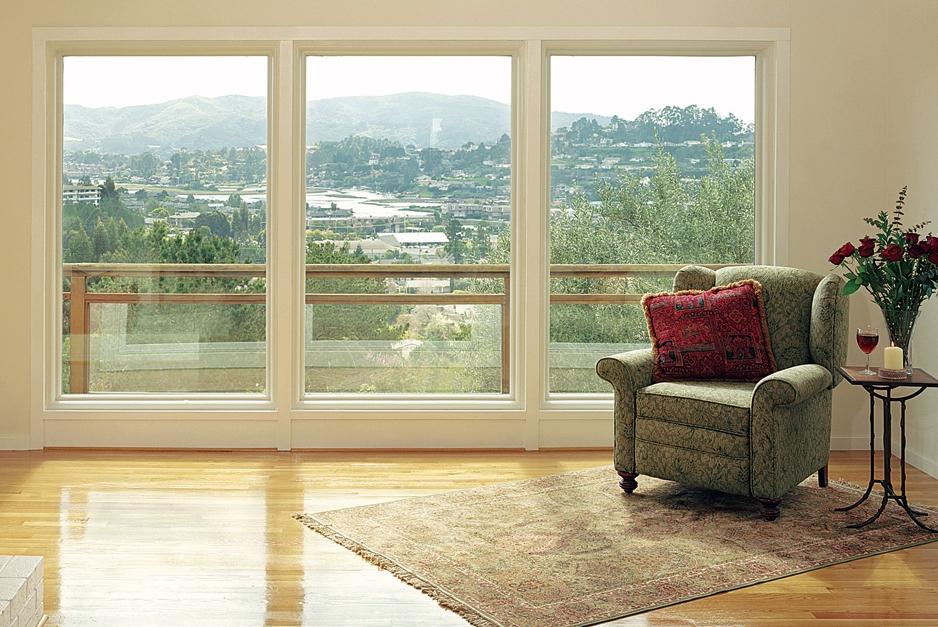 One sure way to protect your floors for the long term is to place rugs and floor mats in areas that have heavy weight on them or high-traffic areas.
There is no more high-traffic area than the space directly in front of your doors, especially the front door. Be sure to have a large floor mat in front of your front door as it not only helps reduce the impact of foot traffic, but it also helps to collect dirt from the outside. (If you place a rubber or vinyl mat in front of your doors, be mindful that water can get beneath them and cause damage to the floor. )
Also, hallways and areas in front of furniture typically tend to gather a lot of foot traffic, and can benefit the from some degree of coverage there, as well.
And while your couch probably isn't moving around much on its own, if you do have heavy furniture on your hardwood floor, resting it on felt floor protectors or on an area rug can help prevent scratching or gouging.
Consider animal nails and pointed shoes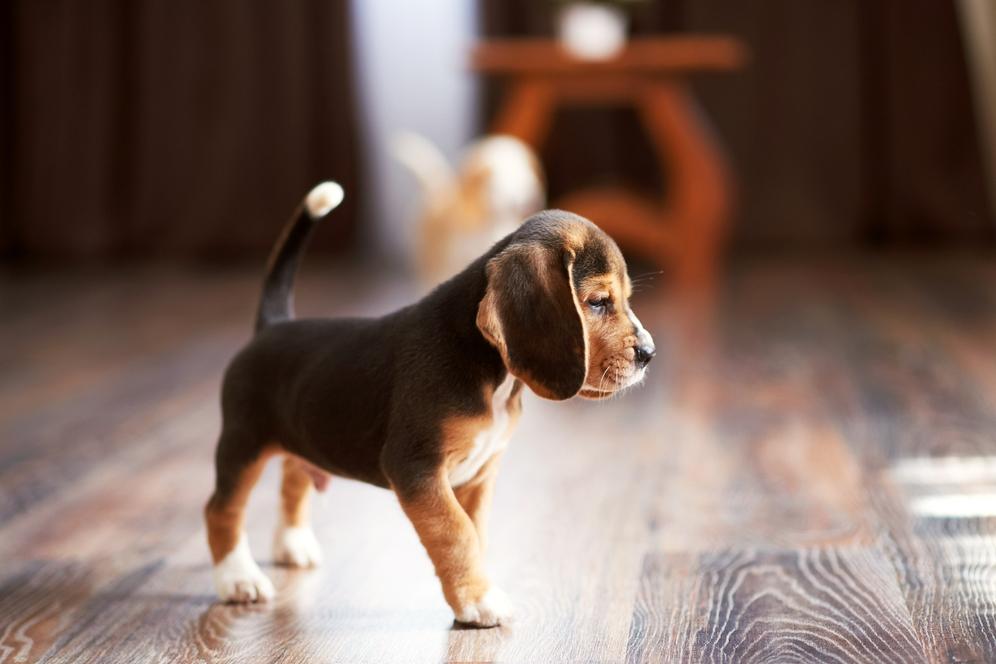 Your pets' claws can pose a threat to scratching your hardwood floor, and the issue only intensifies if their nails go untrimmed. If your dog or cat has long nails that could potentially gouge your floor, be sure to trim them with some regularity.
But it's not just Fido and Fluffy's feet we have to worry about—our own footwear can also be problematic. While removing shoes at the door is typically good etiquette, it can also help preserve the flooring, as well. Wearing sneakers or flats generally shouldn't cause significant damage, but if you are wearing heels, however, consider how the concentrated force through the heel might impact hardwood. Try switching to slippers or other soft-soled, non-marking "house shoes" when you are inside.
Keep them clean
To eliminate dust and keep your floor's shine lasting longer, sweep or vacuum frequently—twice a week, if you can. If you need to mop, consider a flat mop with a disposable microfiber head for collecting dirt and hair. This type of mop is significantly less likely to cause water damage to the wood and more likely to capture crumbs, dirt, and hair. (And, of course, always follow the cleaning instructions from the flooring product itself.)
By keeping it clean, protected, and well-cared for, you can have a shiny, smooth hardwood floor that will be the centerpiece of your home for years to come.
1 Values are based on comparison of Renewal by Andersen® double-hung window U-Factor to the U-Factor for clear dual pane glass non-metal frame default values from the 2006, 2009, 2012, 2015, and 2018 International Energy Conservation Code "Glazed Fenestration" Default Tables.
"ENERGY STAR" is a registered trademark of the U.S. Environmental Protection Agency.