Team Spotlight
Renewal by Andersen of Eastern New York helps boost food bank inventory.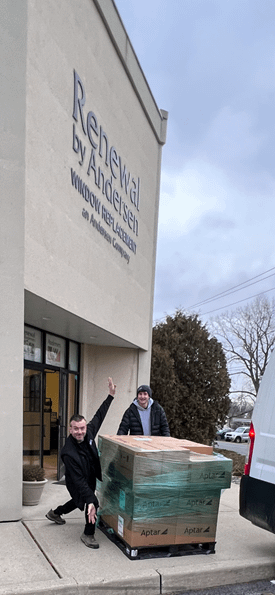 After a wildly popular and successful can drive in 2021, the team from Renewal by Andersen of Eastern New York team decided to try it again. And wow, what an impact! This time, the team donated nearly 15,000 meals to their local food bank.
This drive is part of the Labor of Love program, a volunteer initiative created by the RbA of Eastern NY team in 2019, in which team members work together to give back locally through community service projects.
"When we announced this project to our employees, the response was overwhelming," says Eric Minkiewicz, President of RbA of Eastern NY. "Everyone was excited to help."
Shortly after the Labor of Love initiative launched in 2019, the pandemic hit, and the Eastern NY team needed a project that was conducive to social distancing. Thus, the hugely successful can drive was born--and it has grown each year.
This year, with a little friendly competition between departments, the team gathered 9,166 cans (7 pallets of food). That, plus a monetary donation, added up to a total of 14,650 meals that the team donated to the Regional Food Bank of Northeastern New York. This was almost double the number of cans they provided the year before!
"Labor of Love boosts morale and impacts our company culture in such a positive way," said Lisa Lavigne, Business Development Director for Renewal by Andersen of Eastern NY. "We want our team to see the positive in giving back and get exposure to how much need there is right where we are. It is truly a labor of love. Our slogan for this event is Share what you CAN! We mean that. We share what we can; we give back where we can!"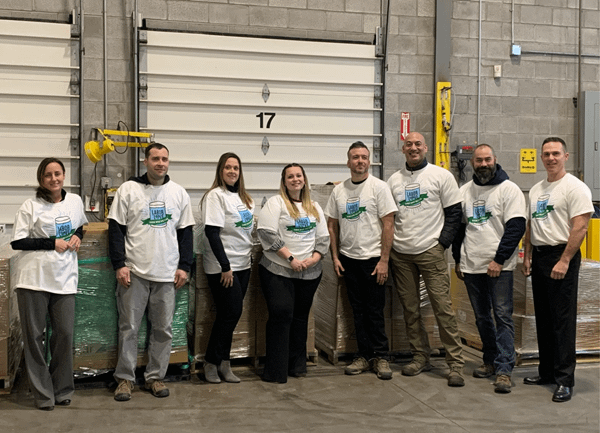 Our Most Energy-Efficient Glass Option
Meet Pawline...she's here to tell everyone about our Enhanced Triple Pane Glass offering. As a cat, Pawline specializes in napping by the window, so she knows what she's talking about.
Enhanced comfort, enhanced efficiency, and enhanced design. An extra pane of glass helps keep more heat in and cold air out, making this our most energy-efficient glass option.