March Is Women's History Month
From marking International Women's Day to celebrating the women who helped lay the groundwork for our company, we celebrate all women in March
International Women's Day (March 8) is a global day celebrating the social, economic, cultural, and political achievements of women. The day also marks a call to action for accelerating gender parity. International Women's Day (IWD) has occurred for well over a century, with the first IWD gathering in 1911 supported by over a million people in Austria, Denmark, Germany, and Switzerland. Prior to this the Socialist Party of America, United Kingdom's Suffragists and Suffragettes, and further groups campaigned for women's equality. Today, IWD belongs to all groups collectively everywhere and is not country, group, or organization specific.
This year's theme for IWD is "Choose to Challenge." The idea being that a challenged world is an alert world. As individuals, we are responsible for our own thoughts and actions, and every day we can all choose to challenge and call out gender bias and inequality. We can all choose to seek out and celebrate women's achievements. All of us acting individually means collectively, we can all help create an inclusive world. From challenge comes change, so let's all choose to challenge.
To celebrate IWD and Women's History Month, we asked a few of our female leaders from Renewal locations across the network who challenges them or has inspired them to achieve.
Kristin Gardner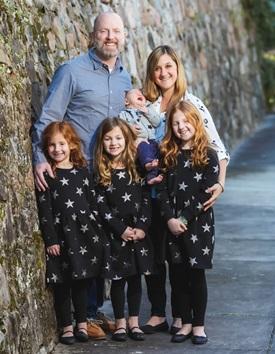 General Manager, RbA of Greater Philadelphia
"Growing up, I watched my father work a big job in corporate America. A few times a year, we would visit his office at the top of a skyscraper in NYC and meet all of the people he interacted with every day. Even as a kid, I knew he impacted his teams and the people around him. You could see he made a difference. I looked up to him and hoped one day I would follow in his footsteps. It's funny to look back now, but many of his close colleagues were women and I don't remember ever thinking there was a ceiling for me as a girl. This was the 80's – it was all about power suits and sneakers! The only lesson I ever heard was 'you can be whatever your heart desires!'
"Now that I have a family of my own, I am inspired to send the same lessons to them that I learned as a kid. I am keenly aware that my daughters are paying attention to everything I do and the message it sends! I hope my son also always knows that his competition isn't just the boy next door, but also the girl, too! My goal is that when they see me working somewhere I love and hopefully impacting those around me, they will know that there are no limits to the things they're able to be when they grow up!"
Sharon Esler Sullivan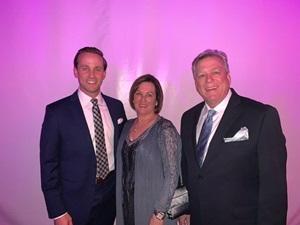 CEO, RbA of the Carolinas
"There are so many strong, amazing women who have inspired me throughout my life. Different people speak to you at different times along the journey. Melinda Gates once said, "If you are successful, it is because somewhere, sometime, someone gave you a life or an idea that started you in the right direction. Remember also, that you are indebted to life until you help some less fortunate person, just as you were helped.
"I hope that with the success that we have achieved as members of the Renewal by Andersen family, I am able to inspire another young woman and provide opportunities where someone may not have thought there were any."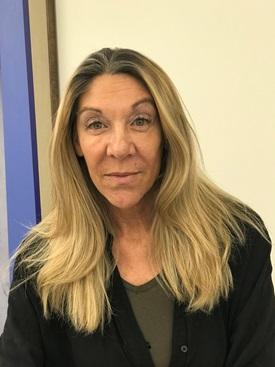 Marie Palumbo
Director of Marketing, Moore Holdings (Renewal by Andersen of Atlanta, Greater Toronto, Long Island, New Jersey/New York metro, and San Francisco)
"Women's History Month is a wonderful celebration of women's contributions to history, culture and society. There are so many women throughout the decades who have been such an inspiration in my life. Two women in particular who inspired me to believe, 'Anything is possible if you have enough nerve.'
"One is Rosa Parks: Refusing to give up a seat on a bus may seem like a simple feat, but when Rosa Parks did it in 1955, it was nothing short of unheard of. The courage she showed in that instance and her simple act of defiance changed the lives of millions of people.
"The other is J. K. Rowling: From single mother living on benefits to multi-millionaire author in the space of a few years; "Anything's possible if you've got enough nerve."
Honoring the Women of Andersen
Not only are we proud of the thousands of women who contribute to our company's success every day we are also humbled and honored to share some of the stories of the talented, dedicated, and inspiring women in the Andersen family who helped make our company what it is today.
Sarah "Sadie" Andersen
In 1896, five years after the death of his first wife (Mary Cummings; mother of Fred, Herbert, and Mary), Hans Andersen married Sarah "Sadie" McDonald and the two began to build their lives in Hudson, Wisconsin.
It was in Hudson that Andersen Lumber Company was created in 1903 – but Hans did not do it alone. Sadie was a founding partner; her ideas helped influence the launch of the young enterprise. After Hans passed away suddenly in 1914, Sadie remained part of Hudson's tight-knit community until her death in 1934.
(The Andersen headquarters moved to Minnesota in 1913)
Mary "Molly" Andersen
Molly Andersen was one of three children and the only daughter of Hans Andersen. It's no surprise that the sister to Fred and Herbert — two men who would go on to take over the Andersen presidency and vice presidency, respectively — would bring energy and creative thoughts to the business. Outside of her work with the company, Molly created the first American Field Service recreation camp for U.S. military nurses in Europe during World War I.
Molly lived to watch Andersen rank as the world's largest specialized window frame factory (1924), change its name to Andersen Frame Company (1929) and then to Andersen Corporation (1937), and hire its first female factory workers (1943).
Kitty B. Andersen
During World War II, more than 250 Andersen employees joined the service, leaving many empty positions in the factory. Fred Andersen, the company's second president and Hans' son, married a woman by the name of Katherine "Kitty" Blount, who would go on to help the company adjust to the times. She was responsible for directing the hiring of women into the factory workforce.
As the female employees' "personnel director" during the first few months, Kitty Andersen made life in the factory more pleasant for everyone and very comfortable for the new female employees through initiatives such as overhead music, a new heating system and hot lunches.
Kitty was a major influence in the corporation, serving on the Board of Directors for a half-century. A philanthropist and community organizer, she devoted much of her time to civic causes such as blood drives, the Boy and Girl Scouts, senior citizen events, and the public library.
Mary "Betty" Andersen Hulings
Another strong influence on the Andersen Board of Directors was Betty Andersen Hulings, who held a deep, abiding interest in the company and served an astounding 60 years on the board, frequently representing Andersen at trade shows, social and networking functions, and other events.
Betty was the granddaughter of Hans Andersen and wife of Bill Hulings, the company's fourth president. She joined the Board of Directors in 1937—the same year the company changed its name to Andersen Corporation. Betty married Bill, who was a purchasing agent at the time, in 1938. Bill became president in 1968.
Like Kitty, Betty believed strongly in generosity and philanthropy.
Together, Betty Andersen Hulings and her husband Bill lived by the principle, "From those to whom much has been given, much shall be required," and were strong supporters of many arts and educational institutions in the community.
Sarah Andersen
As the daughter of Hans Andersen's grandson Hugh and Hugh's wife Jane Krause Andersen, herself a member of the Andersen board, Sarah Andersen grew up immersed in the company culture.
After finishing her education at Carleton College, Sarah served on the boards of several nonprofit organizations while also accompanying her mother to Andersen shareholder meetings. Over the course of five years, Sarah listened, learned, and studied the structure and workings of Andersen's Board of Directors.
In January 1983, Sarah joined the board and began working to cultivate it as an actual governing body. Because of her dedication and work, the board began to focus on long-term planning and succession for the company's continued success. For nearly four decades, Sarah worked passionately alongside board members and company leaders to carry on her family's legacy and transform the company's governance structure.
Elected chair of the board in 1993, she served as board chair for 11 years and also chaired the company's governance committee for 19 years. She became one of the company's strongest proponents of change. A passionate philanthropist and a tireless community volunteer, Sarah is also a champion for diversity, equity and inclusion, and has been especially committed to advancing business opportunities for women.
"Our products make people's homes and lives better," Sarah says. "It's important to me that our business accomplishes something positive and is socially responsible."
Sarah retired from the board in 2020.
Ellen B. Andersen
Sarah Andersen's eldest daughter, Ellen Andersen, joined the Andersen Corporation Board of Directors in August 2020. She serves on the Compensation Committee and the Governance and Nominating Committee.
Ellen is a veterinarian at North Shore Veterinary Hospital in Duluth, Minn. She holds a Bachelor of Veterinary Medicine and Surgery degree from the University of Edinburgh, Scotland. She serves on the Hugh J. Andersen Foundation board of directors and previously served on the advisory committee for The Raptor Center at the University of Minnesota.