Dad Approved
A special guest column from designer, blogger, and Instagram personality Liz Marie Galvan
Editor's note: Liz Marie is a regular fixture on our social channels and our site. To see more from her, check out Get Inspired with Liz Marie.
I am no stranger to redoing a space. You guys know that by now. From simple furniture and seasonal decor refreshes to full-on renovation and remodels. From small changes to our farmhouse to big ones like last week when we replaced all of our windows upstairs. Regardless, when it comes to my own home, I cannot help but continue to do what this daughter has always done... give dad a quick call to get his opinion. My dad and I are pretty much the same person & we both don't take life too seriously. One thing we both take seriously though is home renovation, so with him having a lot more experience & wisdom than me, I'm so thankful to have this great man in my corner to make me laugh and help me make the big decisions...
I have been very lucky to have a dad that works in the construction business. He isn't a builder, but a builder supplier. He sells everything under the moon when it comes to building a house... He sells to local builders from West Michigan Lumber. Outside of supplying material, he is pretty creative & very knowledgeable about all things to do with houses and renovations. And if he doesn't know the answer, he always knows who to call. He has given me some great ideas and steered me away from some just too crazy one's. He's always in the know of the newest and best products, so naturally it's our first go-to when it comes to a new project... making sure it's dad approved.

Naturally, when we look to take on a massive project like replacing windows this past week, we always look to get dad approved brands and materials. Last year, thanks to his recommendation, we changed out our old sunroom windows with Andersen 400 series windows. These were new casement windows that were built from scratch. The windows that were replaced were larger and out of code. For our upstairs, there was no need to do any new construction, just a simple replacement of the windows is all that was needed. For a quick and easy removal and replacement, Renewal by Andersen windows were the best option for our upstairs.
The difference between Renewal by Andersen and Andersen is that Renewal custom builds only replacement windows. Unlike buying windows and having a contractor install them, Renewal by Andersen handles the entire process from a schedule in home design consultation, all the way to the full install from certified installers. We wanted to bring up the design style from the lower part of the house to the upper level with double hung windows with the divided sidelights or grills. This really fit the farmhouse style we were looking for and are so happy the home now looks seamless from the outside. The install team, installed 13 windows in 1 1/2 days, and if it wasn't for me trying to take photos and video while they worked they probably could have knocked it out in one day. We did this in the middle of winter and I can attest they popped out the old window and installed the new one so fast the home never dropped temperature in the home. I kind of forgot they were even here most of the time.. my worries about the house staying warm and cozy while they worked were not necessary.

Regardless if its cliche or not, even with my experience, I like talking it over with my dad. He's very good at his job, and has been doing it for a long time. We've met some great contractors that are now friends from his time in the "biz" & he definitely knows my style and what's important to me. He's a great navigator & I will forever trust his "dad approved" opinions whether I like the answer or not. I hope everyone has someone they have in their corner that can help steer them in the right direction and give their approval on major projects and decisions. I hope I can be one of those people you can trust by only sharing brands on the blog that I love & use myself.
I hope you enjoyed this post, I will do a full review of the windows with the full before & after very soon. I can say the cleaning latch to pop the windows out and clean them is remarkable & I'm excited to use it this spring. I was all in my feelings tonight about my dad so I wanted to share this important part of my life and my process with you guys. Thank you for stopping by the blog today and every other day... It truly means the world to me.
XO Liz Marie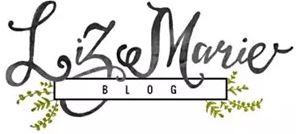 Ps. I hadn't styled this hallway yet after replacing all the windows this week so please don't look at the decor... just look at those beautiful windows. Check the blog to see the before and afters of my pretty styled hallway!