Try a New Tradition
Winter holiday traditions you can start with your family
Decorating rituals, gift exchanges, holiday parties, family get-togethers—the holidays are a time for celebrating traditions, and everyone has their favorites. But who says there isn't room to try something new? Start a new "we do that every year" moment and celebrate the season and ring in the new year with a few of these merry and bright activities!
Bake some memories.
Leaving out cookies for Santa on Christmas Eve is a tradition in many families, but cookies are perfect anytime during the holidays. They make wonderful gifts, are great to take and share at gatherings and parties, and are tasty gifts to send home with guests and holiday visitors. Make it a family affair, and enlist the kids' help with baking and decorating, or have a cookie exchange party and invite friends and neighbors.
We love the Cream Cheese Sugar Cookie recipe featured here.
Celebrate giving.
Hosting a party? Instead of the traditional gift exchange or white elephant activity, encourage all your guests to bring clothing or toys or food items, and then donate them to local shelters (battered women, homeless). You could also collect pet toys and pet food and take them to the local animal shelter (or, many food shelves also have a place to bring pet food so families in need can keep their beloved furry friends at home even when times are tough).
Ride the tide.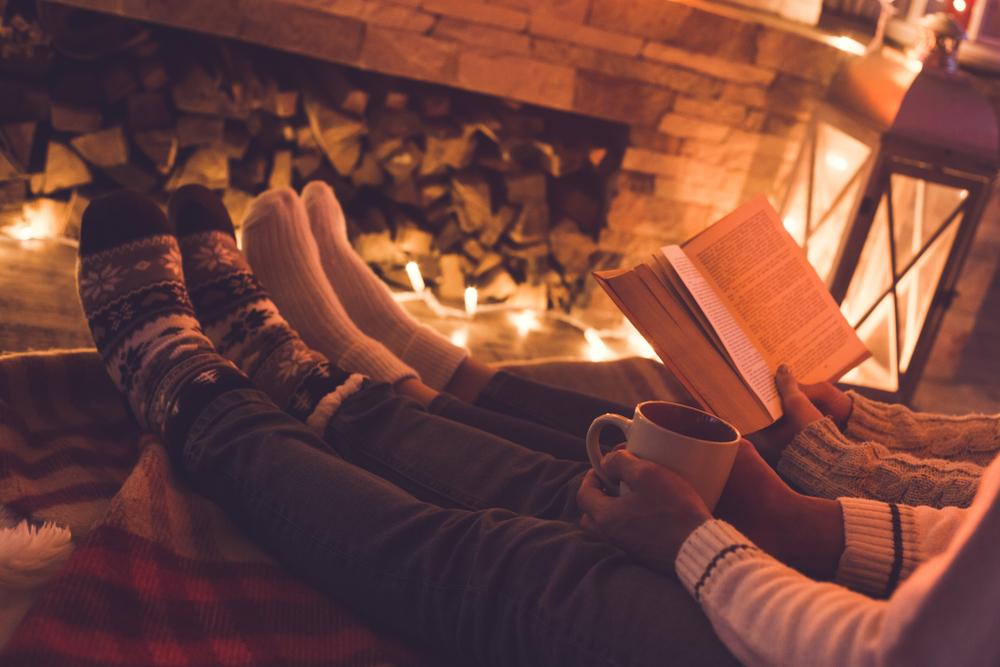 We don't mean go surfing (but that is fun, too…if you aren't ice-bound like those of us here in Minnesota!)—we mean join the flood. Jólabókaflóð—or The Yule Book Flood—refers to the Icelandic tradition of exchanging books on Christmas Eve and then spending the day reading. Iceland is a highly literate country—and reading is next to a national sport. One 2013 study showed that 50 percent of Icelanders read at least eight books per year, while 93 percent read at least one. Aside from the U.K., it publishes more books per capita than anywhere else in the world—nearly one in 11 people will publish a book in their lifetime. And roughly 80 percent of the very robust Icelandic publishing industry's revenue comes in in those two month's leading up to The Flood.
While we have Black Friday to kick things off here (who are we kidding? Stores have flocked trees and jingle bells aplenty before the clock strikes midnight on All Hallows Eve, these days), in Iceland, their holiday flood starts with the November release of Bokatidindi (roughly translated into "Journal of Books"), a catalog of nearly every book published in Iceland. On Thorlaksmessa (December 23), the bookstores in Reykjavik will be packed; on the 24th, the new treasures are unwrapped, and then everyone grabs a hot drink and curls up with their tome.
Looking for a book to give (to someone else or yourself) to celebrate Jólabókaflóð? Check out this article, where 33 authors suggest books they'd give to friends and family for the big day!
Help a neighbor out.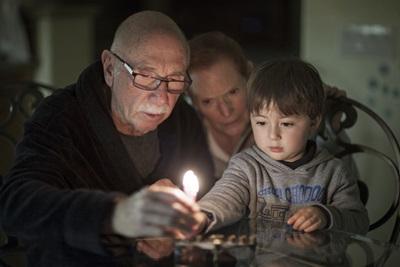 Volunteer to help a neighbor during the week before or after the holidays—maybe they are harried parents who could use a couple of hours of childcare so they can run last-minute shopping errands. Perhaps there is a single person next door who has no nearby family or friends, but would love a half-hour of social time and a plate of food. Why not help an elderly neighbor put up or take down their tree, lights, or other decorations? Many older people would love to enjoy the lights and color of the season, but do not decorate because of mobility issues.
Volunteer to serve.
Offer to serve a meal at your local Salvation Army or other shelter. Don't forget to call ahead/plan ahead, if you would like to volunteer ON the holidays, however—many organizations book out weeks in advance, and have more hands than they have work for. Another way to get involved…volunteers are needed year-round—so why not use the December days to research the group you'd like to help out with, and then plan to donate your time when help is scarce?
Keep it local.
Many people spend New Year's or Christmas Day at the movies taking in a blockbuster. This season, why not keep it local and support some of the fine talented folks in your area by checking out your community's theatre listing for live plays or dance performances during the holiday season. Most metro areas also host many free music events during this time of year. You can even check out your favorite coffee shop, restaurant, church, school, or local library for performances!
Unplug and reconnect.
Take some time to be together as a family without distraction. Designate a "Silent Night" this season to turn off everything but the lights and sounds of the season. Power down your smart phones, tablets, and televisions. Go through old photos, hand-write cards to loved ones who are far away, tell stories about holiday memories and traditions you had as a kid. Play board games, make some winter crafts like popcorn garlands or paper chains, tell ghost stories in front of a crackling fire. No matter what you do, this undistracted, intentional time together will be priceless.
Regardless, whether you uphold old traditions or start new ones; whether you are out on the town or enjoying the quiet on your own…from our house to yours, a peaceful and wonder-filled holiday season from Renewal by Andersen!