Celebrate Earth Day on April 22
It doesn't take much to help change the world!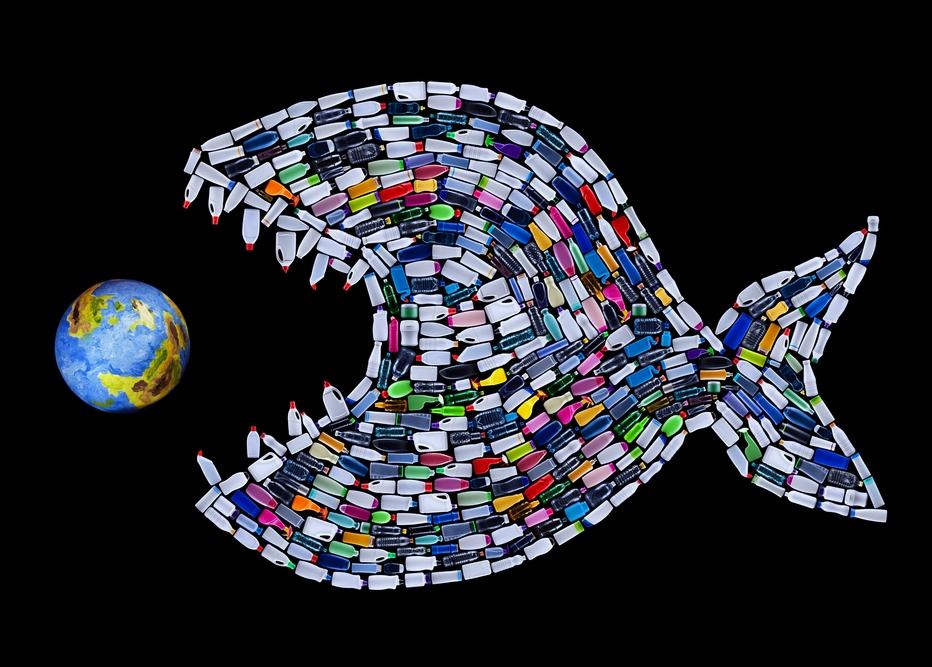 On April 22, 1970, 20 million people took to streets, parks, and auditoriums all across America to demonstrate for a healthy, sustainable environment in massive coast-to-coast rallies. It was the first ever Earth Day.
Now, nearly a half century later, Earth Day is the largest secular observance in the world, with more than a billion people taking part in activities and celebrations every year.
Earth Day 2018's theme is "End Plastic Pollution" and is dedicated to helping provide the information needed to fundamentally change human attitude and behavior about plastics.
It's easy to get involved this April 22 (and all year round). If you're looking for inspiration, you can see some of the more than "2 billion acts of green" on EarthDay.org. You can also read on for a few suggestions to get started!
Think Small: Manage the Microplastics
Plastic is the most prevalent type of pollution in our oceans and in the Great Lakes. And while some plastics floating in our waterways are large, much of it is extremely tiny.
Microplastics—the name for these tiny bits of debris—are small plastic pieces less than five millimeters long and can be harmful to aquatic life—and may even make its way up the food chain (through a process called bioaccumulation) into other organisms, including humans.
Microplastics come from a variety of sources, including the gradual degradation of larger plastic chunks, or from plastic-based fabrics such as polyester and nylon that shed plastic fibers when washed. One of the more well-known sources of microplastic is the microbead. Microbeads (which were banned in the US by the Microbead Free Waters Act in 2015), are very tiny pieces of manufactured polyethylene plastic that are added as exfoliants to health and beauty products, such as some facial cleansers and toothpastes.
The good thing about all of this is there is a lot we can do in our everyday lives to cut down on the amount of microplastics in our waters. Earthday.org offers these helpful hints:
• Prevent the creation of microplastics by being careful not to toss plastic products in water ways, beaches or open spaces.
• Pick up trash -especially plastics- whenever you see it, especially in ponds, streams, rivers, beaches, when possible.
• Look up products on the Internet and choose not to buy products containing microbeads. Choose products that have natural exfoliators instead.
• Consider purchasing items made of natural fibers, when possible.
• Consider changing the way you wash your clothing to reduce the microfibers that are released. Make use of specially designed bags and other devices that are engineered to collect the escaped fibers in the washing machine. Also, don't wash off lint from your dryer down the drain. Dispose of it in the trash.
Develop G-R-R-R-R-Reat Habits
Practicing the 5R's: Reduce, Refuse, Reuse, Recycle, and Remove is a great way to help cut down on the Plastic Pollution Problem.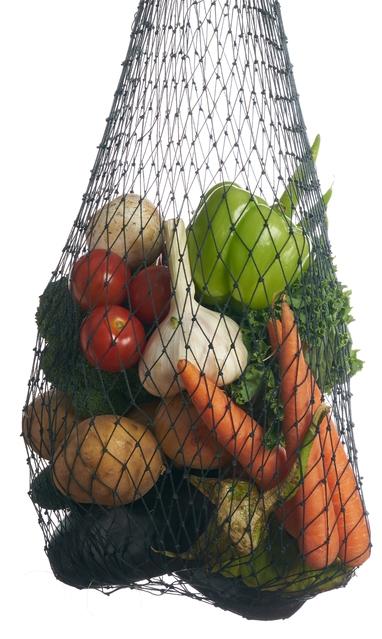 • Reduce the amount of plastics you use—for example, at the grocery store, if you are faced with choosing between two similar products, select the one with minimal (or no) plastic packaging. Grab individual bell peppers, for example, instead of the three peppers packaged together in a bag and on a tray. Transport your produce in a reusable mesh bag, instead of using one of the plastic bags from the dispenser.
• Refuse plastics you don't need. Think about the plastic you see in trash—much of it is frequently discarded, short-lifecycle items that are those given to us for free. Think of plastic straws at a restaurant or plastic bags at the grocery store. Next time you sit down for dinner at your favorite eatery, tell the waitperson "hold the straw" before they bring out your water or soda. Buying a pack of socks or a sweater at a department store? Tell them "no, thanks" when they put that single item in a plastic bag.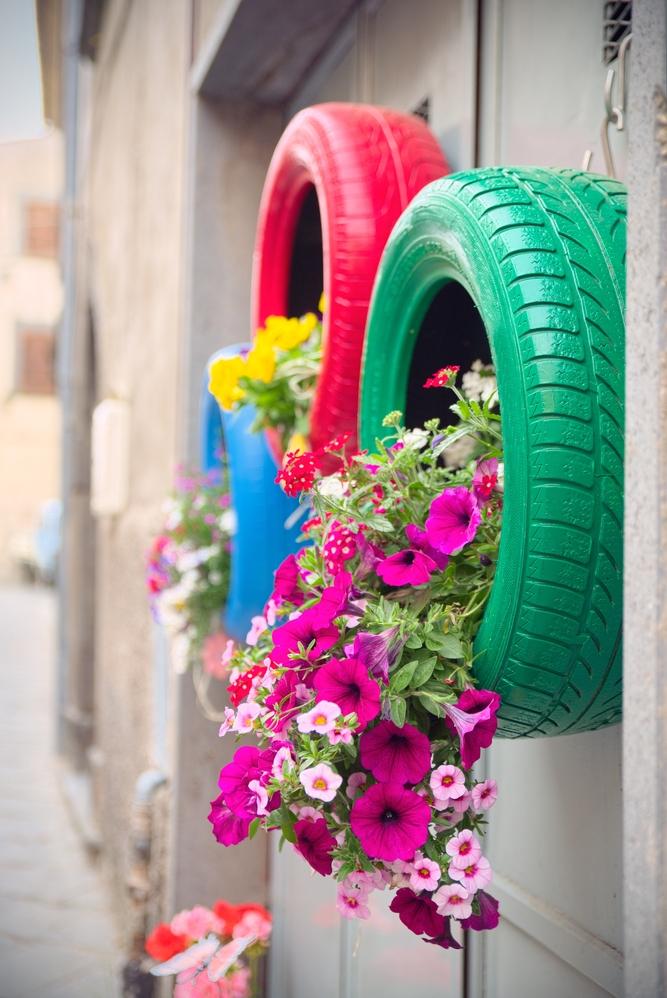 • Reuse and repurpose common household items. Use mesh or canvas bags at the grocery store. Buy a refillable water bottle instead of buying bulk cases of bottled water. Hold a clothing swap—it can be a fun, free way for friends, relatives, co-workers, neighbors, and the like to find new wardrobe finds. If you're crafty, find a way to re-use or upcycle your items into something new altogether. Try making a flower planter out of an old tire.
• Recycle the plastic you DO use when you are done with it. Make sure you are following the rules of the community, town, or city in which you live and only recycle items that are truly recyclable. If you are unsure about an item, don't try to recycle it as it will only slow the sorting process. Recycling rules are not uniform, and can vary quite a bit—even within the same city. Before recycling, make sure you understand your local programs, what can and can't be recycled, and if you need to sort and/or wash recyclables first. Check out Iwanttoberecycled.org to learn more about options in your area.
• Remove plastic pollutants from the environment when you find it. April 22 is a great time to start your efforts! Most cities have events celebrating Earth Day. Search for activities happening near you, or visit the United States Environmental Protection Agency Earth Day page to find some events and volunteer opportunities in your area. Can't find an organized activity near you? Start one yourself! Get a group of friends together, don your reflective vests and gloves, and pick up litter (and recycle what you can) in your neighborhood or in a park nearby.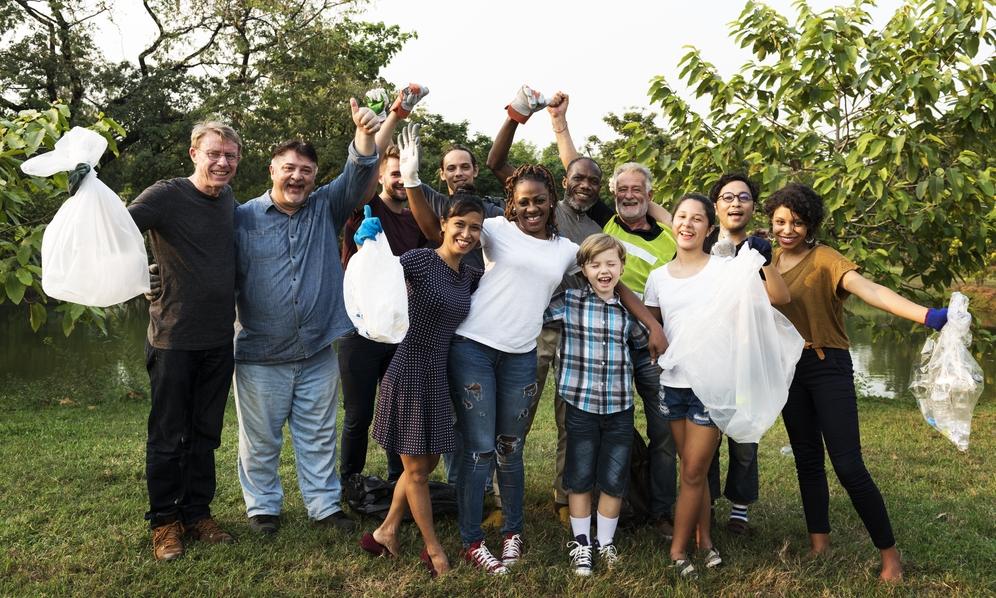 Get Smart and Get Going
G.I. Joe was right—knowing really IS half the battle. Being informed about the problem of plastic pollution is a great way to start. Why not download earthday.org's Plastic Pollution Primer to learn more about this problem and act to help End Plastic Pollution? This toolkit, created by Earth Day Network, includes information about plastic pollution, a Plastic Pollution Footprint Calculator, and a tool to create your Personal Plastics Plan and to track your progress.
Finally…Make Every Day Earth Day
For more than a century, our parent company headquarters have been adjacent to the banks of the St. Croix—a federally protected National Wild & Scenic River. This connection instills an unyielding respect and appreciation for the irreplaceable value of nature. Our commitment to environmental stewardship is truly in our nature, and we try and remember that EVERY day is Earth Day.
We hope that these tips help you feel that same way…and making the effort doesn't have to be a major upheaval in your life. There are small things you can do every day, from recycling your soda bottle to saying no to a straw when you're eating out. From making upcycled craft projects with your kids to choosing minimally packaged produce the next time you're out shopping… Anything to help our environment is a perfect thing to do on Earth Day and every day. Don't restrict yourself to just one day a year—you can truly make a difference to environmental protection all the time!
If you want to learn more about the history of Earth Day and other ideas of how you can improve your community and our earth, visit A Billion Acts of Green.
Visit our website to learn more information about Renewal by Andersen's environmental commitment.